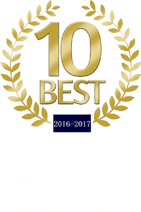 Chicago Criminal Defense
& DUI Attorney

Call Attorney Michael O'Meara Today
312-909-0706

Experience When It Counts
If you're facing criminal charges in the Chicago area, you're likely looking to achieve one of three outcomes – avoiding jail time, reducing or dismissing your charges, and/or keeping your record clean. Attorney Michael O'Meara shares those goals and understands that a criminal conviction can have a devastating effect on your career, your future, your family, and even your freedom. Attorney O'Meara has over 20 years of legal experience. During his time practicing in the Chicago justice system, he has helped defend people charged in a wide range of cases – from misdemeanor offenses like DUI charges and minor drug cases, to high level felonies like aggravated assault and sex crimes. In any criminal case, regardless of the severity, the decision to hire the right lawyer as quickly as possible is always the best decision.
The prosecution will likely begin to build a case against you very soon after you are charged. Don't hesitate to take action and defend your freedom and livelihood. Call O'Meara Law LLC today at (312) 219-3951 to schedule a free consultation to discuss your situation with a highly-skilled Chicago criminal defense lawyer.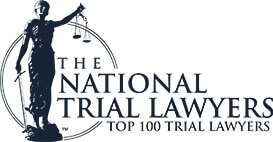 Attorney Michael O'Meara is an experienced Chicago Criminal Defense Attorney and has been awarded the 'National Trial Lawyer' award for the nation's Top 100 Trial Lawyers.

A Defense Focused on You
When you are represented by O'Meara Law LLC, you can be assured that attorney Michael O'Meara is fighting for you. No matter the charges or allegations against you, from the moment Michael O'Meara starts handling your case you'll have an experienced attorney pursing a course of action to address your needs. Attorney O'Meara takes pride in not only knowing the law, but also getting to know you, what's important to you, and how to find an outcome that will put you on the best path forward. That can mean aggressively negotiating for a dismissal, working to reduce the charges, or achieving a lighter sentence that includes community service or probation. Regardless, you'll have an ally that understands the city, the courts, and how the justice system can work for you.
No criminal case is the same as another and defense lawyers work to find evidence, contributing factors, and compelling arguments to lessen or remove the potential harm a criminal charge can have on your life. If preserving your ability to drive after a DUI offense is essential to keeping your job, then that is the route O'Meara will take. If a drug conviction will disqualify you from receiving a scholarship or a loan, he will strive to keep it off your record. And in serious felony cases, where your reputation and freedom are on the line, attorney O'Meara will relentlessly work to keep you free and clear your name.
Please look at just a few of attorney Michael O'Meara's past successes, as well as what some previous clients had to say.
. . .
Case Result
Drug charges dropped for man in Chicago
Published: May 08, 2017 in Criminal Defense
Testimonial
"…My case was completed over 6 months ago and Michael has followed up with me just to check and see how I am doing. I would HIGHLY recommend the services of Attorney Michael O'Meara to anyone who is in need of legal council."
O'Meara Law LLC Client
Case Result
Cook county DUI reduced to reckless driving
Published: Jun 02, 2016 in Criminal Defense
Attorney O'Meara knows this is a hard time for you and your family. He is committed to staying accessible to every client he serves and will provide straightforward and practical solutions to any criminal matter standing in your way.
What to Expect from the Illinois Criminal Justice System?
OR click through the step-by-step process
stage 1
Initial Investigation
Often, your first encounter with police when you're suspected of a crime is when an officer questions you. This may come as the result of a traffic stop, a report from a citizen, police believing they directly witnessed the alleged offense, or as part of a broader investigation. It's never too early to hire a criminal defense lawyer during police questioning— even if you haven't yet been arrested. An experienced lawyer will know what questions you should and should not answer and can even act as an intermediary between you and law enforcement, so the process is appropriately handled and your rights are respected.
stage 2
Arrest and Charges
Once the police investigation is completed, if they believe there is enough evidence to connect you to a crime, you may be arrested. When you're arrested, the police should read your Miranda rights to you. One of your rights is to have an attorney. This can be critical to protecting your rights before and after an arrest. Once you are arrested, your case will be assigned to a prosecuting attorney who will evaluate your situation. If enough evidence exists to prosecute you, then you may be formally charged. By contacting an attorney early, it may be possible to forego any lasting damage before your criminal charges are formally pursued, either by finding flaws in the case or negotiating for a more appropriate result, based on your circumstances.
stage 3
Bond and Arraignment
Soon after a felony arrest, you should have a bond hearing to determine whether you must pay money (post bail) to be released from custody. In most misdemeanor arrests, you will not have to appear in front of a judge for a bond hearing. Navigating the bail bond process can be complicated and a knowledgeable attorney can help.
After charges are determined, you'll have a court appearance known as an arraignment. The charge against you will be read and you'll have a chance to enter a plea. You have the right to obtain the advice of a lawyer before you enter a plea, and a judge should postpone your arraignment if you need time to find quality legal representation.
stage 4
Discovery
After the arraignment, the prosecutor will have to give the defense the evidence that it has gathered in building its case against you. This evidence is meant to support the criminal charges and may include police reports, witness statements, videos, photos, etc. A skilled lawyer will be able to scrutinize these materials to find inaccuracies and other weaknesses that can be used in your favor.
stage 5
Trial
If you decide to go to trial, the prosecutor has the burden of proving that you are guilty of the criminal charges, beyond a reasonable doubt. During your trial, your defense lawyer will prepare the strongest possible arguments on your behalf. If the prosecutor cannot prove its case then you will be found "not guilty." If it can prove its case, then you will be found "guilty."
stage 6
After Your Trial
Even if you're found guilty of a criminal charge, a dedicated criminal defense attorney will continue to work for your benefit, so you receive the best possible outcome. Your defense lawyer can present evidence and argue for a lighter sentence, which can result in reduced jail time, lower fines, court supervision, or other alternatives. If you're found not guilty or receive court supervision, you can also review your options to expunge or seal your record with your attorney's help.
Former  Cook County Prosecutor to Defense Advocate
When your future and freedom are at stake, you don't need just any lawyer. What you really need is a Chicago criminal defense attorney with the grit and experience to anticipate and attack the prosecutor's case against you. Michael O'Meara is that attorney.
As a former Cook County assistant state's attorney, O'Meara has handled thousands of criminal cases from simple misdemeanor charges to serious felonies. During his time as a prosecutor, O'Meara saw first-hand the damage criminal convictions can have on the hard-working people of Chicago. By applying what he learned and with genuine concern for the accused, Michael O'Meara wants to provide people with the passionate and effective representation that they not only need, but deserve.
The police and prosecution will have a lot of resources at their disposal and it will be essential to not only anticipate their actions, but also how to effectively challenge their claims. From DUIs, drugs, and other grievous felony cases, attorney O'Meara has conducted independent investigations that uncovered new evidence and has successfully challenged the validity of field sobriety test, chemical reports, police body-cam footage, and found weaknesses in previously accepted witness testimony.
With over 20 years of legal experience, attorney O'Meara has gained an exceptional attention to detail and the intensity to attack any case. Let O'Meara put his considerable skill and courtroom experience to work for you by building the strongest possible defense. Call 312-909-0706 to schedule a free and confidential consultation.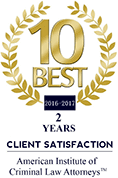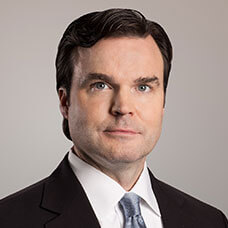 Michael O'Meara wants to provide people with the passionate and effective representation that they not only need, but deserve.
Areas of Practice
When you are charged with a crime, regardless of whether it's a misdemeanor or felony, you are probably scared and may think the world is against you. Being suddenly thrown into a harsh and complicated criminal justice system can be overwhelming for anyone, but it is important to remember that you don't have to go through it alone.
When you are searching for a lawyer to help, it is important to know about an attorney's past cases and the types of criminal charges they've handled. Understanding the subtleties of criminal statues, legal precedents, and sentencing guidelines is vastly different from other types of law and you'll want a seasoned professional to guide you through the process.
Here is a brief overview of the charges we handle and with decades of experience defending clients against virtually every type of crime, attorney Michael O'Meara is well-equipped to explain what you are up against, review all your options, and craft a strategy that puts you in the best possible position.
We also know that sometimes what may seem like a single offense can spiral into numerous criminal accusations. So, if you don't immediately see your specific charges, we encourage you to contact us, so we can explain the matter as plainly as possible.
Charged with a Chicago DUI?
One of the most common criminal charges that people face in Chicago and throughout the county is driving under the influence. Every state approaches these cases differently, but in Illinois, a BAC of .08 or higher is considered to be intoxicated no matter how drunk or sober you feel. If an officer notes signs of impairment after observing you driving — even if your BAC is below .08 — you could be facing  serious consequences that can impact your life and future for a long time afterward.
Your  first DUI offense can mean hundreds or thousands of dollars in fines, probation, jail or prison time, and other penalties if found guilty. If you have been arrested for DUI, and you either refused to take a breathalyzer test or took a breathalyzer test that resulted in a .08 BAC or higher, then you may face a driver's license suspension, even if you are caught driving under the influence out-of-state.
As you may also expect a second, third, or subsequent DUI charge will have even harsher penalties. Illinois treats repeat DUI offenses very seriously and typically the police and prosecution will not want to cut you any breaks. In addition to longer license suspensions, even higher fines, and longer periods behind bars, you can also run the risk of being charged with a haunting felony conviction.
The first thing you should do when facing DUI charges and/or a license suspension is contact a Chicago DUI attorney  who can use his experience in analyzing chemical, physical, and circumstantial evidence to achieve the best possible result for your case.
As a veteran attorney, Michael O'Meara has substantial experience with law enforcement's various DUI procedures to evaluate all the evidence in your case and build an effective defense, so you can fight to preserve your driver's license or have the criminal charges dismissed or reduced. If you're facing a DUI, it's important to know what you're up against and the numerous ways a conviction can impact your future
If you have any unanswered questions about a Chicago DUI charge, contact O'Meara Law, LLC today at 312-909-0706 or online to schedule a free and confidential consultation..
.08
% BAC or Higher
In Illinois, a BAC of .08 or higher is considered to be intoxicated no matter how drunk or sober you feel.
58
% of offenders are under 35
The amount of DUI offenders who are under 35, according to the Office of the Illinois Secretary of State.
93
% lose their license
93 percent of drivers arrested in 2013 for DUI who failed chemical testing lost their driving privileges.
83
% are first offenders
In 2013, 83 percent of all drivers arrested for DUI in Chicago were first offenders.